Home > Core Competence > Urology Department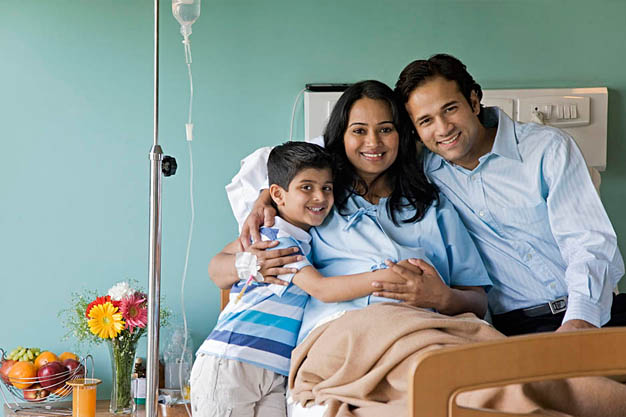 Our Stone clinic
The stone clinic at Woodlands Multispeciality Hospital Ltd is by far the best the city can offer. Woodlands Multispeciality Hospital Ltd has the most advanced Lithotripter and since its introduction we have been able to successfully manage Kidney stones of every possible dimension.


Other forms of Kidney Stone Treatment
Ureteroscopy – A thin viewing instrument (ureteroscope) is passed through the urethra into the bladder, and then into the ureter to the location of the kidney stone. No external incisions are made. The doctor removes the kidney stone using a basketlike instrument or forceps.

Percutaneous nephrolithotomy (PCNL) for kidney stones – Percutaneous nephrolithotomy or Lithotripsy uses a small incision in the back to remove kidney stones.

Laser Surgery The hospital has acquired state-of-the-art laser equipment using German technology to completely vaporize the enlarged prostate (vapor - resection) with short hospital stay and return to normal life within a week. Most importantly the surgery is bloodless, avoiding need for blood transfusion and can be safely performed on patients with heart problems. Revolix Laser has given excellent results internationally and is the first installation of its kind in India.

Laser surgery from a Holmium – Yag source is used to similarly vaporize stones in the ureter and the kidney with precision and safely, a great advantage over other contemporary methods of stone Lithotripsy

Our consultants, who are renowned Urologists in Eastern India, have undergone special training in Germany for effective use of laser techniques in our hospital.


Other Urology Services:
Woodlands Multispeciality Hospital Ltd has long standing experience in performing all major complicated Urosurgeries specially in the field of Reconstructive Urology, Paediatric Urology and Laparoscopic procedures in all Urological problems.

The hospital has a host of diagnostic facilities like, TRUS, Uroflowmetry, Cystoscopy, Urodynamic study as a back up for this department.


Dialysis:
Comprehensive facilities exist in Woodlands Multispeciality Hospital Ltd for both Hemo and peritoneal Dialysis. Woodlands Multispeciality Hospital Ltd Multispeciality Hospitalwas the first to introduce the CAPD program in Eastern India and we have many patients from here who perform "self-care-machine-free" dialysis at their own residence.


Transplants:
Renal transplants with kidney donations from related family members are performed and till date transplant has been carried out with good technical result. Woodlands Multispeciality Hospital specializes in Renal Transplants with Kidney donations from related family members. We have a dedicated team to assist in completion of all formalities associated with transplant surgery. Our success rate is comparable to the best hospitals, nationwide.


Other Special Clinics: